Last Updated on July 31, 2022 by Guillermina
Wondering what the most famous Yorkie names are? Stay with us and learn a lot of interesting things and make it easy to choose the ideal one.
Yorkshire Terriers are lovable fluff balls with distinct personalities so it's no wonder they are one of the most adored dog breeds around the world. Lively and full of love, these dogs are a great choice for any person who has enough free time and energy to invest in the upbringing and training of this dog.
Unfortunately, choosing a suitable name can be quite challenging and a big responsibility. With the help of this post, you can rather spend your time looking for the best toys, beds, and food for your little puppy. Therefore, keep reading and find all about famous Yorkie names.
How To Choose A Suitable Name For A Puppy?
Choosing the ideal name is not a small feat, because this little beauty can be a part of your family for the next 15 years or so. That is why it is extremely important to find the perfect cut. Furthermore, there are many names for dogs to choose from, but you must first consider the following clues.
Size
It's easy to put together a long list of 50 or more famous Yorkie names and then spend hours and hours picking the ones you like best. However, have you thought about putting together a shortlist by choosing something that helps describe your dog?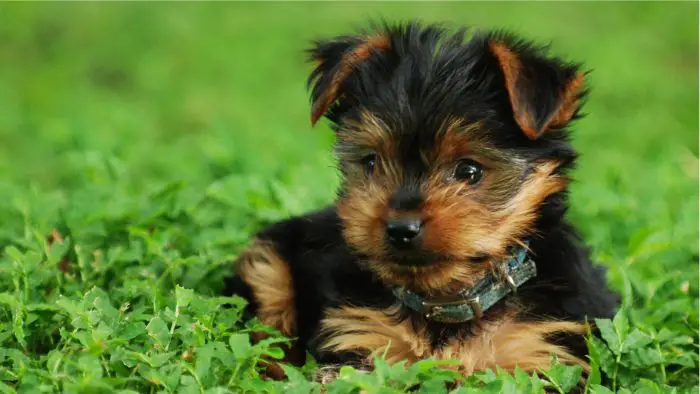 A large percentage of owners prefer to emphasize the size of their dog when they give it a name, and as this breed is among the smallest in the world, names like Teacup, Chip, Bug, Baby, and Minnie are also the most appropriate.
Furthermore, these names are among the most famous Yorkie names intended for smaller puppies, but it is important to remember that a dog will not always be a puppy, so take enough time and consider whether it will suit him when he grows up.
Activity
When choosing names intended for males, many owners like to name their boy dog after their favorite activity. Truth be told, very few people are aware of the fact that these terriers were actually originally ratters for miners' grain mills.
Since they are extremely active, names such as Archer, Bullet, Bolt, and Hunter are among the most famous Yorkie names.
Cute & Sweet
What is certainly interesting is that a lot of people opt for some cute names for dogs, such as Angel, Binky, Tootsie, and Star. Baby Doll and Buttons are the most famous Yorkie names, especially for the long-haired varieties.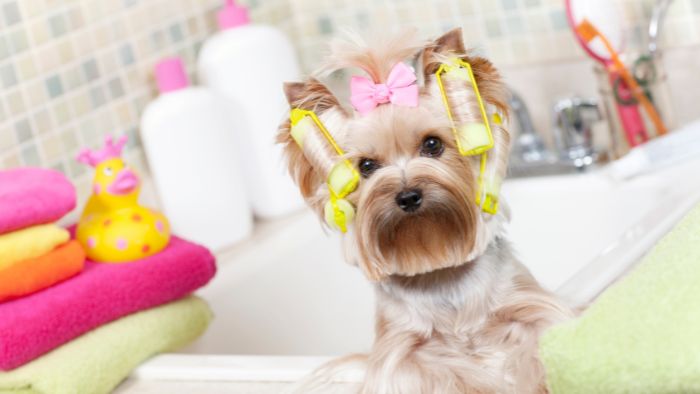 Food
Have you noticed that people often name both male and female Yorkies by different foods? Sometimes a puppy is indescribably similar to food or is the same color, so this way of naming is quite common. Furthermore, sometimes a dog can be a big fan of a food or an ingredient, so that also plays a big role in choosing a suitable name.
Famous Yorkie names related to food include Brownie, Apples, Cocoa, Biscuit, Cookie, and Pumpkin.
Opposites
Truth be told, there's nothing funnier than to see a small, extremely cute puppy whose owner calls him a KILLER! Opposites are sometimes pretty fun to play around with, right? Following this principle, the most famous Yorkie names besides Killer, are Beast, Fang, and even Abomination.
Click here and read a few more tips for choosing the ideal name for your furry pet.
A Short List Of Famous Yorkie Names By Category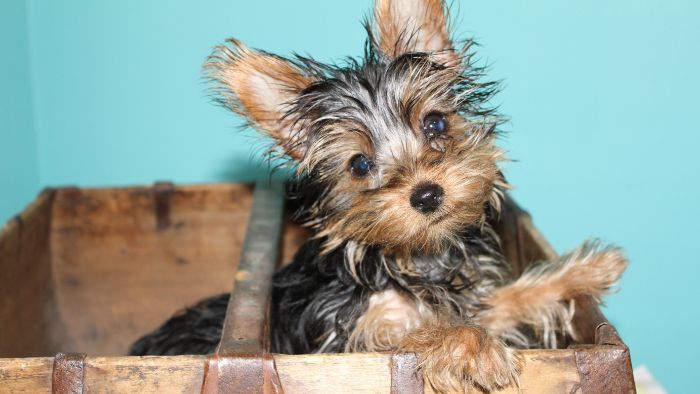 Names Inspired By Famous People
Lennon (John Lennon)
Axel (Axel Rose)
Einstein (Albert Einstein)
Movie Inspired:
Chewbacca (Star Wars)
Nala (The Lion King)
Katniss (The Hunger Games)
Names Inspired By Video Game Characters
Zelda (Legend of Zelda)
Jax (Mortal Combat)
Peach (Mario Brothers)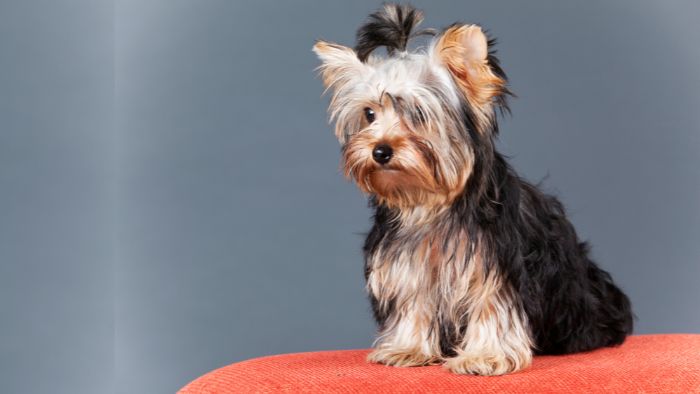 Book Character Names Inspired
Arya (Game of Thrones)
Sirius (Harry Potter)
Violet (Charlie and the Chocolate Factory)
Names Inspired By Sports
Astro (the Astro's baseball team)
Venus (Venus Williams)
Nollie (skateboard trick)
Luxury Brand Names
Bentley
Mercedes (Mercedes Benz)
Aston (Aston Martin)
Tommy (Tommy Hilfiger)
Names Inspired By US States
Denver
Zion
Liberty (Statue of Liberty)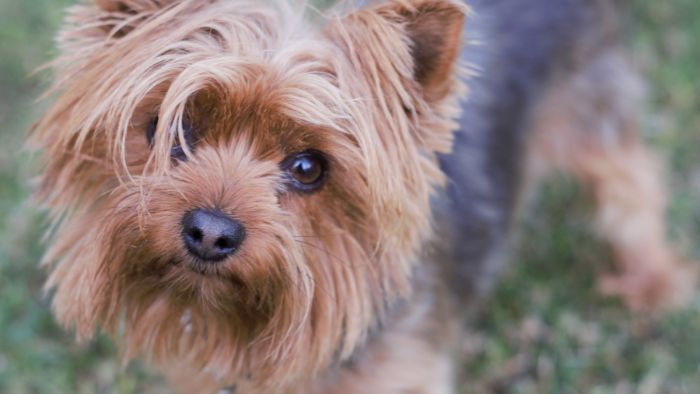 To Conclude
A lot of thought and planning goes into finding the perfect name for your furry pet. What only some of us can boast about is that the name simply came the moment they met their dog. On the other hand, a large percentage of owners complained that they had been choosing a name for a new family member for months.
We hope this article on famous Yorkie names will help or at least inspire you to more easily choose a suitable name for your pet.
What did you name your Yorkshire Terrier? We are looking for new ideas and would love to know, so leave us a comment below.
Read more: Top 3 Proven & Effective Techniques For Cleaning Yorkies Eyes
FAQ's
What Should I Name My Yorkie?
In short, you should name your Yorkie by the name you like best and that best describes this dog. Our favorites are Baxter, Cooper, Levi, Murphy, Oakley, Porter, Rocco, Scout, Teddy, Winston, and Ziggy for males. As for females, our favorites are Arya, Bella, Cleo, Ellie, Freya, Harley, Juno, Lexi, Maggie, Nala, Olive, Pepper, Raven, Storm, Winnie, Xena, and finally Zoe.
What Is The Most Common Yorkie Name?
According to research conducted in recent years, these are the most common names in this dog breed: Charlie, Finn, Marley, Penny, Stella, and Pixie.
What Is The Coolest Dog Name?
Sometimes it can be quite difficult to choose a cool, yet unusual and attractive name for your furry pet, as those names are usually at the bottom of the scale (1000 and below). Some owners want their pet to have a cool name that isn't really heard that often in a puppy kindergarten. If you're thinking about it, here are some of the best ideas: Bellatrix, Cashew, Coffee, Tinker, Seymour, Valkyrie, and Zia.
What Is A Unique Name For A Yorkie?
Choosing a suitable and unique name for your Yorkshire Terrier can sometimes be quite a difficult task, but that's why we're here to help. These are some of the most unique names you can choose for your pet with a small furry face: Baxter, Astro, Rascal, Hermès, Bailey, Nollie, Diva, Mochi, Bo, Kitana, Rikku, Atticus, and Dolce.